Unlock unparalleled value with a single ticket that gets you free access to five industry-leading technology shows: Cloud Expo Europe, DevOps Live, Cloud & Cyber Security Expo, Big Data & AI World, and Data Centre World.
Tech Show London has it all. Don't miss this immersive journey into the latest trends and innovations.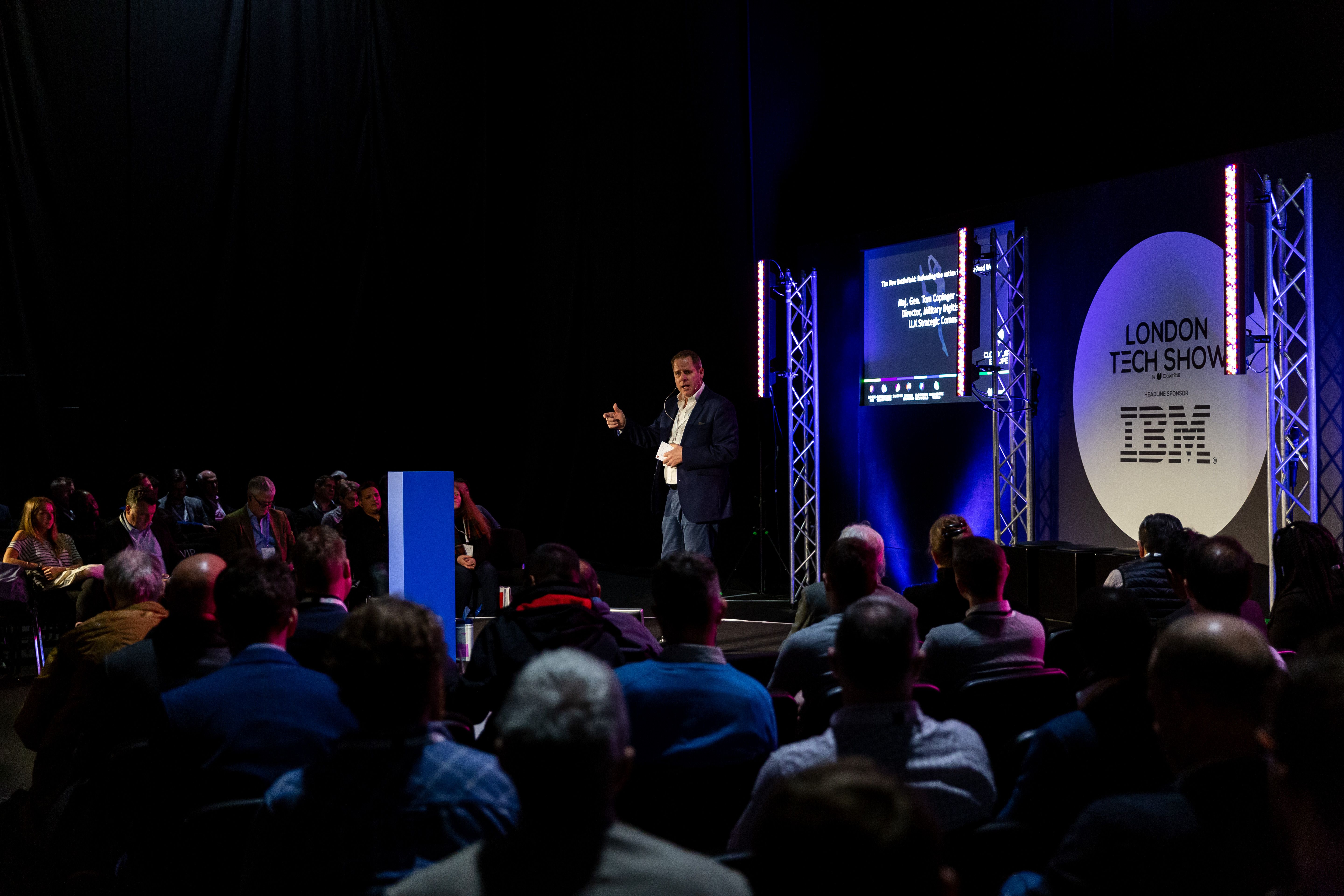 VISIT THE MAINSTAGE
REVOLUTIONARY IDEAS FOR YOUR FUTURE
Hear from the greatest tech minds, all in one place.
The Tech Show London Mainstage Theatre features big names talking about big ideas. This diverse lineup ranges from world-leading scientists, C-level executives and government representatives, to academics and technology, AI and cyber pioneers.
This is your chance to gain inspiration and insight from visionaries from the UK, USA and beyond. Your brain will be buzzing with fresh ideas and best practice advice to help you carve out future-proof strategies for your business.
Keynote speakers from across the tech stack tackle the hottest topics facing our industries in 2024, including:
Policy and tech strategy, in the light of a possible change of government
Changes in the workforce, recruitment, retention and the skills shortages
Diversity, equity and inclusion
Establishing effective leadership and fostering innovative work cultures
Extraterrestrial exploration
Sustainability, ethics and the environment
The impact of AI, cyber and changes in the world of data
Secure your seat for energising and inspiring tech-focused talks that will change the game for your business, your people, and the world.
Our 2023 Tech Show London Speakers Included
Earlier this year, we hosted digital transformation specialists and leaders from government, financial services, and more.
The invite-only Green Room
C-Level attendees were invited to an exclusive Green Room - a relaxed, commercial-free space with complimentary barista and bar service.
Located next to the Mainstage, the Green Room will also give you the chance to get the best seats in the house for all keynotes.
If you are C-Level, please contact greenroom@closerstillmedia.com for more information.
Showcase Your Business
The exhibition floor always fills up fast, make sure you're featured at Tech Show London and its five co-located events.
This is your chance to get your brand and products seen by influential technology buyers looking for their next game-changing solution.